Hey guys!

I don't know about you, but as a kid, I LOVED Disney! The gowns, 
adventures I loved it all! They say that young kids are impressionable from what they watch and are brought up by, so here are 10 (stupid!) things I learned from Disney princesses

1. Whenever you're upset, express your sadness by throwing yourself over the nearest object and sobbing loudly.
They tend to do this a LOT. Seriously! Pull yourselves together, Ladies!
2. Put yourself through excruciating pain to get the guy!
Of course! How could I have not seen it all along? Let's just say Ariel is not the best rolemodel...
3. Glass slippers are the most reliable and comfiest shoes a girl could want!
Maybe it was a good idea Cinderella lost her slipper, she was a ticking health hazardtime bomb waiting to explode!
4. When offered a ride from a stranger, always say yes!I mean, I guess it would be rude not to... plus, he can show you the world!
5. Always take random food from strangers!Again with the stranger danger! Then again, she did break into a house full of little men who she found out were nice... I guess she was too trusting...
6. It's ok to fall in love with a man you just met!
You've met each other once upon a dream right?!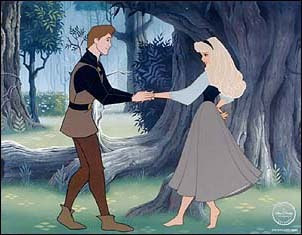 7. Yes, definitely wear a dress that you know has been made by mice!No offence to the mice, as they did a pretty good job, but would you still trust it all the same? I know that if I found mice making me a dress, I wouldn't be too sure
8. Everything is fine as long as you are pretty!It worked for snow white, sleeping beauty and other princesses, if you're put to sleep, being beautiful is always help!
9. Daughter is being a pain? Never mind, just lock her in her bedroom!
Because that is gonna have no psychological effect whatsoever!
10. And of course, marry a man you just met!
Especially if their eye colour is "dreamy"
What other stupid lessons have you learnt? Write a comment below!
Bloggerella xxx
P.S Check out my personal blog!
http://bloggerella13.blogspot.co.uk/